We train using international standards and innovative techniques that are adaptive & inspirational with proven results worldwide. We Focus on English development along with Test Preparation.
UNIQUE APPROACH
Blended model of teaching with Pearson English GO Online software access + Classroom Paper pen based Test Preparation.
Train on Pearson English GO World's Best online computer based TRAINING software which is Personalized and Adaptive and not a Practice Test.
Learn English 24 x 7, Training package with 6/12 months learning through Internet.
Focus on 7 skills including Grammar, Vocabulary, Pronunciation along with 4 main skills of Listening, Reading, Writing and speaking (L/R/W/S) for IELTS / PTE Preparation.
Upto 100% accuracy on Computer based assignments, Continuous assessment and performance feedback. No Human error.
You can decide your course while training and can change from IELTS to PTE or vice versa.
Monthly effective fee as low as 2500/– (Based on Location)
Experienced Trainers certified by Pearson / British Council / IDP.
Guaranteed Results for English preparation along with support for IELTS / PTE preparation.
Free complete material with Tips & strategies for IELTS / PTE Preparation.
Boot Camps for Personality Development.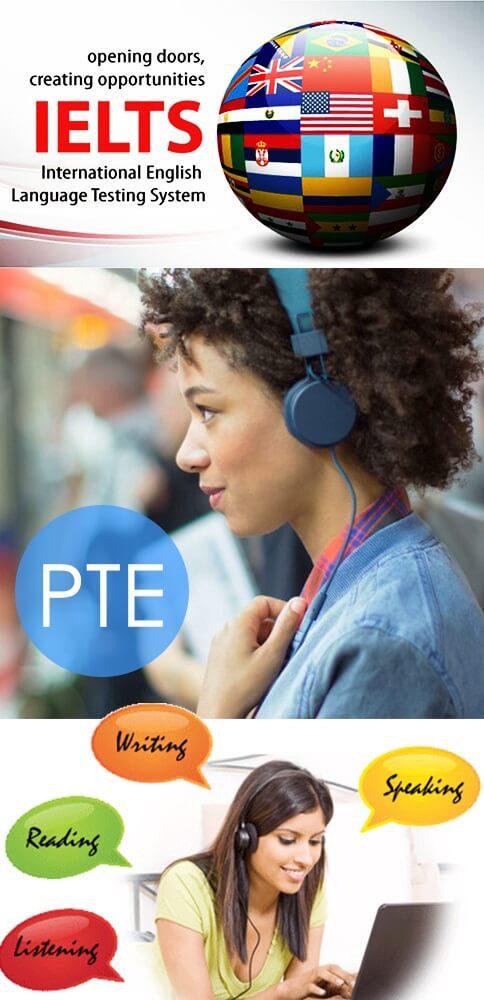 Realize your Dreams Across the Lands...